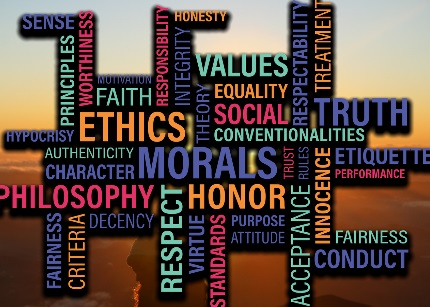 Four Montcalm Community College students were honored April 20 for their essays in the college's "Dreamin's Free" contest. In front, from left, are students Heather Stead, Eujin Wolf, Dezirae Lincoln and Bayley Wolfe. In back, from left, are MCC Biology Instructor Michelle Gibson and MCC Dean of Student & Enrollment Services Debra Alexander.
SIDNEY – Montcalm Community College is helping students express and achieve their dreams. Six students were honored April 20 for their essays in MCC's "Dreamin's Free" contest.......
Hover to pause
The winning essays were written by Heather Stead, of Ithaca, and Bayley Wolfe, of Cedar Springs. They each received a $150 cash prize. The runners up were Eujin Wolf, of Vestaburg, and Rocky Pabon, of Greenville. They each received a $100 cash prize.
Honorable mentions were awarded to Dezirae Lincoln, of Greenville, and Hannah Giles, of Vestaburg. They each received a $25 cash prize.
"There were 53 entries and the committee had a hard time narrowing it down," said Michelle Gibson, MCC biology instructor and contest founder.
Gibson established "Dreamin's Free" in 2011 to help students identify their dreams and plan the steps necessary to achieve them. She was inspired by the encouragement she received from her family since childhood to have dreams and to pursue them. The essay contest challenged students to share their dreams and how the college is helping them achieve those dreams. The contest was sponsored by Marty Mater.
In her essay, Stead explores a world where "all elements of design have vanished."
"First comes breakfast with a bowl of nameless cereal produced by a nameless company," she wrote.
She wrote about a typical day from stopping by Starbucks to choosing a restroom at work where there are no signs to differentiate genders.
"After [imagining] such a drab and dreary world, it's probably a relief to come back to reality," she wrote. "The above scenario may seem rather drastic, but in today's world, the elements and principles of design are used everywhere and they benefit people in many ways. My dream is to become a graphic designer so that I can help people see beauty and good taste wherever they look."
Stead shared examples of how the work of graphic designers can benefit others.
"This passion of mine would be used to make the world a more colorful and thought-provoking place," she wrote. "Whatever the task may be, a designer always has the chance to make an impact in someone else's life through the work that they do."
In her essay, Wolfe shared her dream to be a teacher and be like her mother.
"Since my first day of kindergarten, I've wanted to be a teacher," she wrote. "I understand the importance of children having teachers who love their jobs.
"My mom stayed home with us, and I think that was my favorite part about my childhood," she continued. "However, when I was 16 years old, my mom was diagnosed with stage four colon cancer."
Wolfe continues to explain how her life changed as her mother underwent chemotherapy and eventually passed away.
"The dream that I strive for most in life is to be like my mom," she wrote. "And it's not because she died. It's because she lived. She lived a full and beautiful life. She chose to be positive in the darkest of times and laugh when it hurt.
"Losing my mom helped me to gain a lot of strength and it helped me realize I can make my dream of becoming a teacher a reality," she continued.
Other entrants included Michelle Nichoson, Sarah Nummer and Ryleigh Robinson, all of Belding; Angel Butler, of Carson City; Michelle Schreiner, of Cedar Springs; Jaimee Crowley, of Crystal; Spencer Hatfield, Brittany Nichols, Ciarra Petersen and Hannah Rauch, all of Edmore; Kaitlyn Klingensmith, of Fenwick; Megan Gillum, Dannah Gunn, Connor Hodges, Katelin Mansel, Alexis Moulter, James Powell, Alexis Sherwood, Nikolas Worden and Elizabeth Yelland, all of Greenville; Lacey Kerridge, of Gowen; Naomi Colburn, of Howard City; Justin Miller and Heidi Simon, both of Ionia; Stacy Bishop-Holey and Julie Smith, both of Ithaca; Katrina Buskirk, Lindsay Larsen and Heather Nichols, all of Lakeview; Sandra Woodcock, of McBride; Jaclyn Ney and Kanyon Sherrick, both of Middleton; Aaron Jason, of Pierson; Destiny Snyder, of Remus; Marco Lagunas, of Sand Lake; Jessica Tribbett, of Saranac; Trevor Lincoln, of Sheridan; Hyacinth Chavez and Brookelyn Miller, both of Sidney; Gary Daily, of Six Lakes; and Amanda Burns, Taylor Court, Sirinda Ketchattrariyakul, Alisa Loew, Hope MacLaren, Alexandra Saladin and Sydney Wagner, all of Stanton.
MCC students who attended campus events throughout the 2016-2017 school year were given a chance to enter into the "Dreamin's Free" raffle, which was sponsored by the MCC Foundation, and win Meijer gift cards.
To read the winning essays, visit.