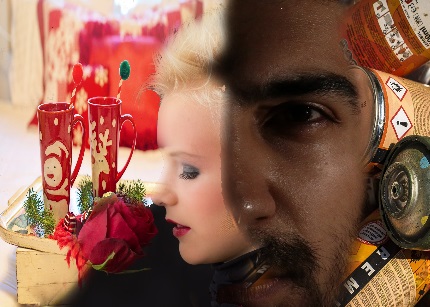 2. OPPOSITES ATTRACT
I have written heavy stuff lately and wanted to lighten it up a bit this week with some hilarious differences in men and women. I hope you enjoy.
NICKNAMES
If Laura, Kate and Sarah go out for lunch they will call each other Laura, Kate and Sarah.
If Mike, Dave and John go out for lunch they will affectionately refer to each other as fat, di*k head and s**t for brains.
EATING OUT
When the bill arrives Mike, Dave and John will each throw in $20 even though the bill is $32.50. None of them will have anything smaller and none will admit they want their change back.
When the girls get the bill out comes the pocket calculators.
MONEY
A man will pay $2 for a $1 item that he needs.
A woman will pay $1 for a $2 item that she does not need because it is on sale.
.....
.... BATHROOM
A man has 6 items in his bathroom toothbrush, toothpaste, deodorant, razor, shampoo, towel.
The average number of items in a typical woman's bathroom is 337. A man would not be able to identify more than 20 of these items.
ARGUMENTS
A woman has the last word in any argument.
Anything a man says after that is the beginning of another argument.
MARRIAGE
A woman marries a man expecting he will change but he doesn't.
A man marries a woman expecting she will not change and she does.
DRESSING UP
A woman will dress up to go shopping, water plants, empty trash, answer phone, read a book and get the mail.
A man will dress up for weddings and funerals.
A married man should forget his mistakes. There is no use in two people remembering the same thing.
WOMEN'S ENGLISH
Yes=No
.....
.... No=Yes
Maybe=No
We need=I want
I am sorry=You'll be sorry
We need to talk=Your in trouble
Sure go ahead=You better not
Do what you want=You will pay for this later
I am not upset=of course I am upset you moron
You're very attentive tonight= Is sex all you ever think about
MEN'S ENGLISH
I am hungry=I am hungry
I am sleepy=I am sleepy
I am tired= I am tired
Nice dress=nice cleavage
I love you=Lets have sex now
I am bored= wanna have sex
May I have this dance=I'd like to have sex with you
Can I call you sometime= I'd like to have sex with you
Do you want to go to a movie= I'd like to have sex with you
Can I take you out to dinner= I'd like to have sex with you
Those shoes do not go with that outfit= I'm gay
.....
.... HOW TO IMPRESS A WOMAN
Compliment her
Cuddle her
Kiss her
Caress her
Love her
Comfort her
Protect her
Hug her
Hold her
Spend money on her
Wine and dine her
Listen to her
Care for her
Stand by her
Support her
Go to the ends of the earth for her
HOW TO IMPRESS A MAN
Show up naked and bring beer.
.
Another Day, Another Page
By Kimber Renee
Copyright © 2016 - www.lakeviewtimes.com