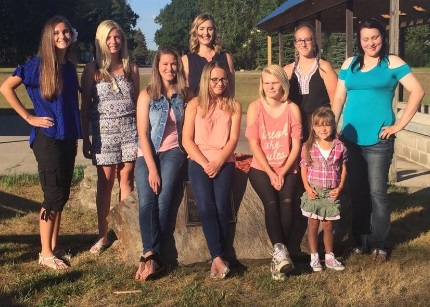 Buy the book Click here
Haga clic aquí for Spanish
Spirit, Soul and Body
I would like to briefly explain spirit, soul and body. You will see how they relate to each other in more detail later on. When we are born we inherit the sin of Adam.
Hover to pause
Because God cannot be a part of sin, we are apart from Him. In the Gospels we read how God the father had to turn away from Jesus when He took on our sins on the cross. Therefore God cannot look down upon us unless we are without sin or are covered by the blood of Jesus. I feel that is why it says that Jesus (our covering) is sitting at the right hand of the Father and interceding on our behalf. We have access to the Father only thru Jesus Christ. Our body is the flesh part that the soul and spirit occupy. In order for our bodies to function properly and have long life we need to take care of it. We need to eat healthy and get the proper amount of exercise. Our bodies can be effected by our soul (mind), have you ever been nervous about meeting someone, taking a test or going on an interview? Remember how your stomach felt, sick and may even hurt. There are chemicals released when we feel something our mind (soul)is telling us we are uncomfortable with, there are other feeling generated by the mind that can harm the body. There are also feel good triggers that help the body in certain circumstances. We need to learn how to be at peace and not allow the negative feelings to affect our body. Our soul which is our mind is the most difficult part of us to train or renew, everything that we chose to do or say comes from the mind or our soul. I will speak more about the mind throughout this book. Our spirit which is the only part of us that can be in relationship to God is linked together with our soul (mind) from birth. So when the Lord told (John 3:4) Nicodemus that we need to be born again, He meant that our spirit needs to be separated
from our soul so that God can dwell in our spirit, I remember when I was young there were cartoons that had a devil on one side and an angel on the other side of a character's shoulders arguing with the persons mind for what to do. Well our spirit is doing that with our mind (soul) and we need to be conscious of what is going on when we choose to think or do something. It says in scripture that our soul (mind) is at enmity with our spirit and that is why our salvation has to be worked out in our soul. Our spirit is already saved and it's a done deal after we have sincerely asked Jesus to be our Lord and Savior and believe that he came to bear all our sins. God said that when we receive the Lord Jesus as our lord and savior that our sins are forgiven and that (Heb. 8:12) He remembers them no more. So even though we are saved we are still battling with our mind to try and be obedient to our spirit which should be hearing from the Holy Spirit. Just about everything we feel and do originates in the mind from anger, sex, wanting to start a business and etc. Think about this, our mind is the first place that sin can start from. At that moment of temptation we can choose to follow that thought or resist it, if we choose to follow that thought it becomes sin and that's why I said a few minutes ago that our spirit is at enmity with our soul, it's a constant battle. Paul went thru it Jesus went thru it. That's why we have to renew our mind continually Rom.
12:2 (AMP)‖Do not be conformed to this world (this age), fashioned after and adapted to its external, superficial customs, but be transformed (changed) by the entire renewal of your mind by its new ideas and its new attitude, so that you may prove for yourselves what is the good and acceptable and perfect will of God, even the thing which is good and acceptable and perfect in His sight for you.
I would like to share an example of how the soul is at enmity with our spirit. I received the Lord back in 1969 so for over 40 years my spirit has been listening to and hearing revelation from the Holy Spirit in forms of messages, reading scripture etc. whether my mind has understood or remembered it or not, my spirit has
taken it in. Now my soul (mind, feelings and emotions) has always been shy, quiet and tends not to like crowds that it has to have a relationship with. Now my spirit is eager and trying to pour out life and all of God's truth it's heard for the past 40 years, my soul is saying no you can't do that you're shy, you like to be quiet and really only know about construction and working with your hands you won't fit in. That can go on unnoticed for years or all your life until God decides to open your eyes and reveal what's going on. So now you know but you still have a choice to let loose or be quiet. Yes, it's uncomfortable at first and maybe for a long time but that's the battle in your mind. On the other hand you could be the life of the party, a people person and maybe the battle is to be quiet a bit more and to let the one that it typically quiet share the word of God or revelation from the Holy Spirit. We need to be sensitive and do what God wants of us.
We also need to fellowship with other spirit filled and likeminded Christians. I had custody of my youngest daughter and my son from my marriage, my brother being a psychologist suggested taking my daughter for co-counseling. The individual was religious and had made a comment about not attending church, which I wasn't regularly attending. I told him I didn't have to go to church to have a relationship with God the father. He told me my relationship with my natural father had a direct relationship on how I related to God the Father. I told him my relationship with God the Father was way more intimate than with my natural father. I asked him a question, ―Why do you go to church‖? He responded ―to have fellowship with the saints.‖ I told him I went to worship God and that the rest was more social. Well the Holy Spirit has revealed to me over these past 6 months how important it is to be with the saints, I've spent lots of time with my children and find them really not interested in what their dad has to say about scripture or what the Holy Spirit has revealed, so I feel starved in not allowing revelation and the word of God to be shared back and forth. So try to remember to be mindful of what is going on between your soul and your spirit.
One more comment about our spirits, in Luke 24:13-32 (Amp.) "And behold, that very day two of the disciples were going to a village called Emmaus, which is about seven miles from Jerusalem. And they were talking with each other about all these things that had occurred. And while they were conversing and discussing together, Jesus Himself caught up with them and was already accompanying them. But their eyes were held, so that they did not recognize Him. And He said to them, what is this discussion that you are exchanging (throwing back and forth) between yourselves as you walk along? And they stood still, looking sad and downcast. Then one of them, named Cleopas, answered Him, Do you alone dwell as a stranger in Jerusalem and not know the things that have occurred there in these days? And He said to them, what kind of things? And they said to Him, About Jesus of Nazareth, Who was a Prophet mighty in work and word before God and all the people.
And how our chief priests and rulers gave Him up to be sentenced to death, and crucified Him. But we were hoping that it was He Who would redeem and set Israel free. Yes, and besides all this, it is now the third day since these things occurred. And moreover, some women of our company astounded us and drove us out of our senses. They were at the tomb early in the morning, but did not find His body; and they returned saying that they had even seen a vision of angels, who said that He was alive! So some of those who were with us went to the tomb and they found it just as the women had said, but Him they did not see. And Jesus said to them, O foolish ones [sluggish in mind, dull of perception] and slow of heart to believe adhere to and trust in and rely on everything that the prophets have spoken! Was it not necessary and essentially fitting that the Christ (the Messiah) should suffer all these things before entering into His glory (His majesty and splendor)? Then beginning with Moses and throughout all the Prophets, He went on explaining and interpreting to them in all the Scriptures the things concerning and referring to Himself. Then they drew near the village to which they were going, and He acted as if He would go further. But they urged and insisted, saying to Him, Remain with us, for it is toward evening, and the day is now far spent. So He went in to stay with them. And it occurred that as He reclined at table with them, He took a loaf of bread and praised God and gave thanks and asked a blessing, and then broke it and was giving it to the when their eyes were instantly opened and they clearly recognized Him, and He vanished (departed invisibly). And they said to one another, Were not our hearts greatly moved and burning within us while He was talking with us on the road and as He opened and explained to us [the sense of]
Buy the book Click here Haga clic aquí for Spanish
Bio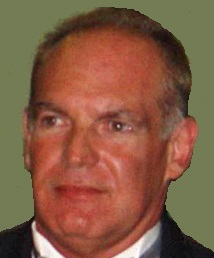 I was raised a Catholic. I was drawn to the Charismatic movement in 1969, accepted the Lord in 1970. I began to attend a non-denominational church is 1975, during the time I spent in that church I conducted home group meeting, was an elder of the church , a youth minister and involved in the healing and deliverance ministries.
I met a woman in Canada in 2002 and in 2004 her 33 year old son was living in Calgary, Canada. He was rushed to the hospital after aspirating. He was without oxygen and heart beat for at least 15 minutes from the EMT report. We flew to the hospital and they ran tests the next day. The neurologist told his mother to pull the plug, said there would be no chance he would survive without life support. She looked at me in tears and said what should I do, I said I would not pull the plug. I immediately went to his room in the ICU, I prayed and then said his name as a command. He slightly opened his eyes and I left to get his mother, we got back and I spoke his name again and he opened his eyes again. I told her I thought he would walk out of here. He did in 3 weeks and now he is in his 3rd year bible school.
I continue to be involved in the healing and deliverance ministry and in 2013 I went thru a time that God brought me thru, I had a peace about it but others though otherwise. In 2014 out of this time spent with the Lord and Holy Spirit, I started writing my first book, which was very different from a life working in construction. I wrote another book in 2014 and another in 2016. I have two more that I've started and will be out by the fall. My heart is towards discipleship and teaching others how to become a disciple so they can do the same which is what Jesus Christ taught the 12 and at least 70 others.